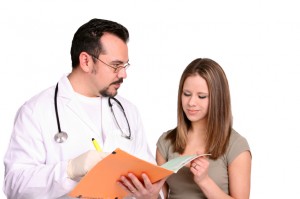 Holiday expenses have you thinking that maybe it's time to start looking for a better paying HIPAA job? Once more we have tracked down and rounded up some of the best HIPAA career opportunities from around the nation.
HIPAA Privacy Specialist
• COMPANY:
NYU Langone Medical Center
• LOCATION:
New York, NY 10016
Candidate will be responsible for monitoring compliance with laws and regulations both at the federal and state levels; participating in training related to privacy laws and regulations; drafting revisions to HIPAA policies; serving as a resource in regard to HIPAA and HITECH issues; training staff; representing the Privacy Officer in issues related to the transition to electronic medical records; monitoring incidents related to breaches of privacy and escalating issues for investigation when necessary; conducting preliminary investigations related to allegations of HIPAA violations or HITECH breaches; maintaining a detailed log of all HIPAA allegations; identifying opportunities to develop policies, procedures and training; monitoring Data Loss Prevention software and identifying issues requiring follow-up; plus all related job functions.
Learn more about this post here
HIPAA Business Analyst Tester
• COMPANY – Tek Systems
• LOCATION: Chisago, IL
This position is responsible for evaluating requirements for process creation and testing new or modified products and documentation prior to production release; designing, developing, creating, and executing test plans and cases based on software requirements and technical understanding of product architecture; executing various system, performance, integration, and ad-hoc tests according to approved test plans and testing schedule; troubleshooting, in conjunction with end users and development teams, on issues of reproducing, investigating and debugging software; generating defect reports for issues found during testing, and providing accurate testing status to project stakeholders; focusing on project quality issues, but also makes contributions beyond immediate assignments; possessing broad overall knowledge of business applications; working independently; managing multiple testing projects concurrently.
Read more about this opportunity here
834 HIPAA Transactions Support
• COMPANY: Tek Systems
• LOCATION: Helena, MT
TEKsystems is currently looking for a Production Support Engineer to fill a contracting position with a health care company in Helena, Montana.
Candidates must have experience working with 834 HIPAA transaction sets, QNXT, and Q-Connect. This position is supporting the business test phase of a QNXT upgrade project.
This is a 5 month contract based in Helena, Montana.
Required Skills:
834 HIPAA, QNXT, Q-Connect
Join TEKsystems® and get your career on the fast track. As the leading technology staffing and services firm, we are passionate about deploying high-caliber IT and communications expertise. To satisfy our constant need for expertise, we actively seek talented Technical Professionals with all levels of information technology and communications skills. TEKsystems knows that every professional has different needs, so we'll work together to determine a suitable benefits package. We offer options to our Technical Professionals that could include: a health plan, 401k, provisions for vacation and holiday pay, and technical and professional training. With a foundation as the nation's largest IT staffing firm, we've become a billion-dollar services company by blending superior client service with an unrivaled ability to source and manage talent to precise specifications, resulting in successful technology executions. Allegis Group and its subsidiaries are equal opportunity employers. M/F/D/V
Apply for this HIPAA job here
HIPAA Program Manager
COMPANY: Molina Healthcare
LOCATION: Long Beach, CA
Under the direction of the Privacy Official & Director, HIPAA Program, this position is responsible for project management of designated projects under the enterprise-wide HIPAA Program.
Principle and Accountabilities:
• Provides project management, control and coordination for designated projects under the corporate HIPAA Program to achieve and maintain compliance with HIPAA.
• Includes, but not limited to, the following standards: HIPAA Privacy Rule; HIPAA Security Rule; Transactions & Code Sets Rule; and the National Provider Identifier Rule (NPI).
• Communicates existing HIPAA Program Tools to HIPAA Project Teams.
• Participates on various internal and external committees, teams and work groups related to the HIPAA Program including, without limitation, the HIPAA Steering Committee, HIPAA Core Project Team and the HIPAA Training, Education and Awareness (TEA) Team.
• Helps maintain the HIPAA PMO library, intranet site, and other HIPAA-related information repositories.
• Helps document HIPAA compliance efforts. Helps execute the HIPAA communications plan for both internal and external stakeholders.
• Fosters a team environment.
• Works cooperatively and collaboratively with HIPAA PMO co-workers and HIPAA Project Team members.
• Performs other duties as assigned.
• Adheres to organization and department policies, procedures and protocols.
• Complies with required workplace safety standards.
Learn more about this HIPPA job here
Regional Security Officer
• COMPANY: Ascension Health Information Services
• LOCATION: Milwaukee, WI
Ascension Health Information Services (AHIS) is seeking to hire an highly skilled Regional Security Officer (RSO) who will have oversight responsibilities of the information systems security operations and initiatives within the North Region of our organization (WI, MO, NY, CT), while working from Columbia-St Mary's location in Milwaukee, WI. The RSO also has governance responsibilities over the security operations and Third Party Partners (TPP) for the assigned region. A Regional Security Officer may have additional responsibilities to lead one of the five technology verticals at the national level.
To read more about this HIPAA job click here