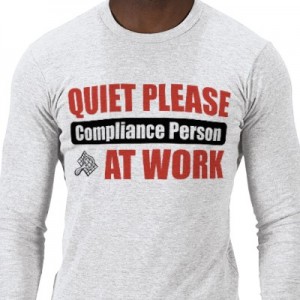 Looking for a new job in the HIPAA field? Once again we have collected some of the best career opportunities in the field from all over the country. Is there something here for you?
Medical Records and HIPAA Release of Information Specialist
Company : Verisma Systems, Inc.​
Location : Rochester, NY 14642
RELEASE OF INFORMATION SPECIALIST (ROIS). The ROIS is a vital position in our growing company (we have Distribution Centers in Colorado and New York serving customers in 16 states and the District of Columbia).
A great personality, tenacious concern for quality and detail are critical. You will use a computer and scanning equipment and our proprietary software to process requests for release of confidential patient information and will work onsite at our customer facility in Rochester, NY.  You will be part of a team tasked to provide superior service to this very important customer.
POLICY AND OPERATIONAL RISK MANAGER
Company : Maryland Dept of Health and Human Services
Location : Rockville, MD
The employee evaluates and advises the Montgomery County Department of Health and Human Services (DHHS) in the areas of policy, law, and regulations related to health and human services (e.g., HIPAA, ADA, Privacy Rule, TANF reauthorization, ARRA, PPACA, etc.).  The purpose of the work is to ensure that DHHS and those departments within the County government that provide DHHS with internal business associate services are in compliance with HIPAA and other confidentiality/privacy related State and Federal laws and regulations.  The employee provides guidance and technical assistance to County and DHHS managers and supervisors regarding implementation of these laws and regulations; investigates, assesses, and resolves HIPAA related complaints and grievances; and, represents the county and DHHS on the HIPAA Workgroup, serving as the subject matter expert on the Privacy Rule.  The employee is also responsible for advising DHHS regarding compliance with Title II of the Americans with Disabilities Act.
Apply for this position here
HIPAA & Compliance Manager
Company: Nordx
Location: Scarborough, ME
This  position  coordinates  and  manages  NorDx's  HIPAA  and  Privacy  and  Security  programs.    The  preferred  candidate  will  work  closely  with  managers,  supervisors  and  staff  members  to  ensure  compliance  with  local,  state  and  federal  regulations.    This  position  will  develop  and  deliver,  through  appropriate  channels,  the  programs  required  to  maintain  corporate  compliance  objectives  under  the  direction  of  the  Administrative  Director  of  Laboratories.
Learn more about this HIPAA job here
Corporate Compliance Manager – Healthcare
Company: Ivans
Locations: Stamford, CT or Cincinnati, OH
The Corporate Compliance Manager will be responsible for programs, policies, and practices that ensure that all departments within IVANS are in compliance with JCAHO, HIPAA, and accreditation standards. The Corporate Compliance Manager will monitor compliance with Federal, State, and local regulatory requirements. The ideal candidate will stay abreast of laws and regulations that might affect the organization's policies and procedures, prepare compliance reports to present to senior management, be familiar with a variety of the field's concepts, practices, and procedures, and will rely on experience and judgment to plan and accomplish goals. A wide degree of creativity and latitude is expected in this position.
Apply for these positions here
Legal Compliance Manager
Location: FL – Miami (Kendall)
Excellent opportunity to work in a closely knit environment as a Compliance Manager for Legal Services. Juris Doctorate required. Must be experienced with US Law, bilingual, English and Spanish, knowledge of HIPAA, OFAC, etc. Prefers Latin America experience.
Learn more about this opportunity here
Compliance & HIPAA Privacy Officer
Company: Augusta Health
Location: Fisherville, VA
Augusta Health currently has a full-time opening for Compliance & HIPAA Privacy Officer. This position will oversee the planning, implementation, monitoring, and operation of the Augusta Health Compliance Program. The qualified applicant will exhibit an awareness and understanding of positive ethical and moral principles and the legal obligations related to the organization's operations. Ideal candidate must have working knowledge of laws and issues affecting the health care industry, including consequences of non-compliance and be able to communicate effectively with peers, staff, legal counsels and physicians.
Apply for this career opportunity here
HIPAA Business Analysts (3 Positions)
Company: Sedna Consulting
Location: Springfield, IL
Experience with HIPAA 4010 transaction set. Knowledge of the HIPAA 5010 transaction set. Experience working with users to define business requirements with the most recent experience being within the past Experience serving as an interface between the developers and users to translate business requirements into technical specifications. Experience with MS Word. Experience with MS Excel. Experience with MS Project.
Learn more about these jobs here
EDI / HIPAA Analyst
Company: Perficient
Location: Dallas, TX
Perficient helps Healthcare organizations design and implement business-driven technology solutions that provide instantaneous access to patient and clinical information, streamline core business processes such as eligibility, referrals and claims, and improve interactions with patients/members, physicians, administrators and partners.
We have a need for a EDI/ HIPAA Analyst for our Health Care Team.
Qualified candidates will have the following experience:
EDI / HIPAA Analyst:
Experience with EDI / HIPAA transaction platforms (e.g., Edifecs, Microsoft BizTalk)
Past experience working with the HIPAA transactions (837,835 – including EFT)
Experience working with response transactions (997, 999)
Ability to translate business rules into tech requirements
Strong analytical skills, strong communication skills, ability to work with clients vendors and trading partners
Strong technical skills
Work with technical developers to ensure the correct interpretation of requirements related to HIPAA transactions are known and implemented.
Define protocols for multiple versions of the transactions.
Verify the developers tested end-to-end.
Make sure developers are working with a plan for implementation and readiness reviews.
Apply for this job here