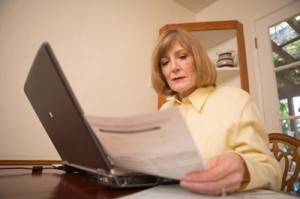 We found some great new opportunities for HIPAA professionals this week. Is one of them right for you? Read on to find out.
HIPAA EDI Technical Lead
Company: CNSI
Status: Full Time, Employee
Job Category: IT/Software Development
Gaithersburg, MD
Job Duties/Responsibilities:
1. Be the Technical and Functional Lead for the HIPAA/EDI loading sub system that primarily deals with loading of X12 HIPAA transactions and generation of appropriate X12 responses.
2. Assign and monitor tasks to the team. This includes defect fixes and enhancements.
3. Be the functional point of contact for the client
4. Monitor daily operational cycles
5. Update and get approval on Design Documents
6. Conduct code review of changes
Learn more about this job here
VistA (EDI, HIPAA) Technical Analyst
Company:           Robert Half Technology
Location:              US-CO-AURORA
Base Pay:             $40.00 – $42.00 /Hour
Employee Type: Contractor
Industry: Computer Hardware/Computer Software
Robert Half Technology's client in Aurora, CO is looking for a VistA (VA-specific EMR tool) analyst for a 6+ month contract. Robert Half Technology's client in Aurora, CO is looking for a VistA (VA-specific EMR tool) for a 6+ month contract. All positions require direct, hands on experience with analysis of and documentation of technical and functional requirements for enhancement of VA VistA software.
Read more about this job here
Associate Director of Regulatory Compliance
Location: Dayton, OH (map it!Map it! )
Base Pay:$130,000 /Year
Other Pay:25% Bonus + Relocation
Employee Type: Full-Time
Industry: Pharmaceutical
This position is located in Dayton, OH with a leading healthcare firm.  Salary will be 130K with 25% bonus and relocation.  Position reports to the Sr. Dir of Reg. Affairs.
Job Summary: Provide leadership for a comprehensive corporate compliance program to ensure organizational compliance with federal and state regulatory and accreditation requirements to include relationship management and program advocacy with CMS and state regulatory agencies, incorporation of new requirements into plan operations and monitoring plan performance against requirements.  Serve as the XXX HIPAA Privacy Compliance Officer.
Learn more about this job here
Part Time Client Service Rep for Medical Records-ROI
iod incorporated
Location Jacksonville, NC 28541
Employee Type: Part-Time
Industry: Healthcare – Health Services
iod incorporated, a leader in release of information for medical records, is seeking a PART TIME Client Service Rep to process medical records at a hospital facility.
Responsibilities will include but are not limited to answering phones, faxing request, verifying authorizations for HIPAA compliance on release of information requests, scanning medical records and data entry.
Ideal candidates will have previous experience working in a hospital medical record department or medical office. Familiarity with HIPAA guidelines or ability to learn and apply the guidelines is essential. Strong clerical skills in office setting is a must. They will also have excellent communication skills, as well as be organized, professional and service oriented.
Read more about this job here
Medical Records Site Supervisor / Team Lead
Universata, Inc.
Location: Ann Arbor, MI
Employee Type: Full-Time
Industry: Computer Software,Consulting
The Medical Records Site Supervisor will oversee the Release of Information team at local hospitals and clinics as well as the following:
*Supervise site and up to 15 employees with duties such as time management, hiring, training and quality assessment
*Interact with and handle requests submitted by a variety of entities such as individuals, Doctors, Attorneys and insurance companies
*Provide support to all company operations including preparing, scanning and uploading by computer medical requests, authorizations and medical records in accordance with HIPAA
*Provide the hospital and customers with complete professionalism and customer service support daily
Learn more about this position here
Information Security Specialist
St. Mary's Hospital
Location: Baltimore, MD
Employee Type: Full-Time
Industry: Healthcare – Health Services
St. Mary's Hospital is working very hard to become the premier healthcare employer in Southern Maryland by creating an environment with only the best in mind. We strive to maintain and develop the best facility, services, and employees. At SMH, our employees are treated as individuals and we maintain an open door policy welcoming.
We are actively looking to hire a qualified Information Security Specialist (ISS) to join our team in Leonardtown, MD.
The Information Security Specialist (ISS) is responsible for determining appropriate security measures and creating and updating policies and procedures that monitor and control access to system resources and data as well as protect the confidentiality, integrity, and availability of critical information and systems. The ISS is responsible for providing significant technical expertise and experience, standards development, program development, risk assessment, reporting, and awareness education related to information security.
Read more about this job here
Compliance Auditor-HIPAA
Company:           Loma Linda University Medical Center, Loma Linda CA
Base Pay:             N/A
Employee Type:               Full-Time
Industry:              Healthcare – Health Services
The Compliance Auditor is primarily responsible for monitoring and auditing established mechanisms and controls to ensure compliance with HIPAA/Compliance requirements. Conducts routine audits that include site audits and walkthroughs; system reviews with the assistance of the Information Systems department, as well as process reviews for the hospital, ancillary services and satellite clinics. Audits against state and federal regulations and guidelines, industry standards, benchmarking data obtained from other academic medical institutions, and internal policies and procedures.
Learn more about this job here
Senior Systems Analyst – HIPAA Transactions
Lewis and Fowler
Location: Denver, CO
Lewis & Fowler has an immediate need for a Systems Analyst with experience in system requirements documents for various EDI HIPAA transactions.  Background requirements also include experience with system mapping documents and analysis specifications.  The successsful candidate should be skilled in using HIPAA implementation guides and setting up 4010 requirements or assisting with the conversion to 5010 requirements.
Learn more about this job here
Sr. Business Systems Analyst
Seagull Global Solutions
Providence, RI
Description:
Experience: 8+ years
1. HIPAA 5010 knowledge
2. HIPAA 4010A experience
3. National Council of Prescription Drugs (NCPDP) version D0 knowledge
4. Prior experience with National Council of Prescription Drug Program (NCPDP) for Retail Pharmacy transactions
5. Prior experience with NCPDP Medicaid Subrogation for Pharmacy Claims
6. HIPAA EDI transactions experience
7. System implementation experience
8. Testing methodology experience * development of plan, schedule, test scenarios, results documentation (System, User, Global Certification)
9. Business Analysis * ability to gather, clarify, and document requirements of project, as well as assist in implementation of requirements
Learn more about this job here
Hipaa Consultant
SysZen
Job Location:  Warren,  New Jersey
Looking for strong Healthcare candidates who are expert in Hipaa Looking for senior level Consultant with Project Management experience performing assessments and managing implementation of the HIPAA Transaction and Code Set requirements.
Leran more about this job here