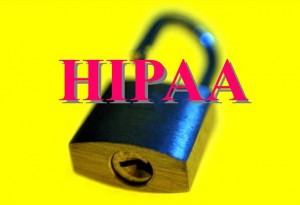 Still looking for a new HIPPA related job? Once again we have been hitting the job boards nationwide to bring you ten of the best available this week.
Healthcare HIPPA / EDI Systems Analyst
Company:           Regence
Base Pay:             N/A
Location:              Tacoma, Washington
Employee Type:               Full-Time
Industry:              Managed Care
Are you an innovative and motivated Systems Analyst looking for an opportunity to be part of a forward thinking company working to change the health care system? If you can embrace being part of this change then we want you to take a look at Regence.
We're looking for a Systems Analyst who is able to work in a team environment for the development, maintenance and delivery of applications systems. You'll have the opportunity to use your business, design, analytical and interpersonal skills in your daily work to develop solutions.
Read more about this position here
Compliance & Privacy Manager
Company:           University of Louisville Hospital
Job Type:             Management
QA – Quality Control
Location:              US-KY-Louisville
Employee Type:               Full-Time
The Compliance/Privacy Manager oversees the development and implementation of and adherence to corporate-wide privacy principles, policies and practices. The Compliance/Privacy Manager is responsible for coordinating all corporate activities with privacy implications, as well as monitoring all of the organization's services and systems to assure meaningful privacy practices. The Compliance/Privacy Manager also advocates and protects patient privacy by serving as a key privacy advisor for patients, handling disputes or complaints relating to privacy issues.
Read more about this opportunity here
Clinical Documentation Specialist
Location:              San Antonio Community Hospital
999 San Bernardino Road
Upland, CA 91786
Shift/Schedule: FT- 7a-3:30p
Education: Bachelor's Degree in related field required. License/Certifications: Current CA RN license. CDS certification is encouraged but not required. Experience: Five years of recent experience in a clinical healthcare setting.
Knowledge and Skills: Must possess a high level of clinical knowledge regarding the patient population served in order to participate collaboratively with all members of the care team. Works with minimal supervision. Must be able to communicate verbally and written to individuals of varying educational levels.
Position Summary: Assists with improving the overall quality and completeness of physicians clinical documentation of diagnosis and procedures using terminology integral to HIPAA related transaction sets, primarily in inpatient and observation admissions.
Read more about this position here
South Carolina Sales Consultant
Company: Medsecurepro
Location: Columbia, SC
Rapidly growing company seeks experienced sales representatives for medical sales in South Carolina territories. Sales activity involves sales of web-based HIPAA secure patient management and communication systems, EMR/EHR programs,HR online training programs as well as media campaign programs. Consultants will cover all medical practices in territory including family practice and any medical specialty practice, dental, optometrists, veterinarian, and chiropractic practices.
Read more about this opportunity here
Health Information Exchange Architect
Company: IBM
Location: Topeka, KS
BM is looking for a Health Information Exchange Architect. Incumbent will: 1) Provide architectural and development expertise to cross-disciplinary team of IBM functional and technical Consultants, IT Architects and IT Specialists working with client for its HIPAA ASC X12 5010 initiative. 2) Lead technical team in working with client to identify, architecting, design and develop its HIPAA ASC X12 5010 solution Harvest metrics, lessons learned and otherwise help to refine a repeatable approach that can be applied to other IBM clients. 3) Work with Project Manager to carry out project management tasks. 4) Experience with products and technologies commonly encountered in the Healthcare industry, particularly for Claims, such as EDI, ESB, COBOL, Websphere products, and BI, EAI and ETL tools.
Read more about this HIPAA job here
Healthcare IT Auditors HIPAA, HITRUST, HITECH
Location Dallas, TX
FULLTIME
Pay Rate: 90,000 – 120,000
Our client is consulting firm specializing Healthcare risk advisory services, which encompasses IT Audit for the healthcare industry. They help their Healthcare clients with information security and the increasing risks and liabilities facing the Healthcare Industry. They do HITRUST Common Security Framework (CSF) assessment and gap analyses, and are experts in protecting their clients' healthcare information while managing risks and compliance with other regulations such as HIPPA, the HITECH act and PCI. We are looking for a few solid Senior Level IT Audit Consultants, and Manager Level Consultants with a strong background in Audit for the Healthcare industry.
Learn more about these positions here
HIPAA System Analyst Leader
City: MENANDS
State: New York
Country: USA
Company Name: CSC
This candidate will work on HIPAA implementation, issues remediation, and will assist in the development of the Privacy and Security Policies and Procedures. Understanding of the HIPAA Privacy Regulation is key for this position. In addition, the candidate will follow various organizational listserv, such as NCPDP, X12N, DISA, NMEH, Wedi-SNIP and others. Some travel will be required to work with the industry groups and standards development organizations in the development of HIPAA Implementation Guides and technical reports, as well as to attend HIPAA Privacy and Security forums.
Read more about this position here
Director of Privacy & Records Mgmt
Healthcare Services – Fortune 500
Houston, TX
We are representing a Healthcare Services provider experiencing one year revenue growth of 10% and cumulative seven year revenue growth of 220%.
Responsibilities of Director of Privacy:
Responsible for administrating, monitoring, and testing Health Insurance Portability Accountability Act (HIPAA), record management, and research compliance programs. Monitors record management policies and procedures to evaluate their effectiveness.  Supports and adheres to the Code of Ethics and Business Standards.
Learn more about this opportunity here
Electronic Health Record Analyst
Location: Cleveland, Ohio, United States
Under the direction of the Supervisor of HIM Services, the EHR Analyst analyzes patient care information in the Electronic Health Record (EHR) and interacts with Providers, Administrators and other CCF personnel regarding EHR corrections and provides reliable tracking mechanics for changes to the EHR. Works with ITD to resolve identified problems and make corrections to the EHR, coordinates resolutions of patient amendment requests under HIPAA, prepares statistical reports for Medical Records Committee and other Administrative Committees. Provides end-user training and develops end -user documentation in the HIM Section. Provides implementation and project management assistance through all phases of the development cycle. Ensures EHR compliance with JCAHO and all levels of regulatory guidelines. Makes recommendations as appropriate in regard to impact on patient care, patient safety, and physician and patient satisfaction.
Learn more about this position here
IT Compliance, Controls Integration Project Manager
Kaiser Permanente Information Technology (KPIT)
Oakland, CA
At the Program Management Consultant Specialist level within Controls Integration you will be responsible for providing advanced compliance program management for IT Compliance. In addition, you will provide analytical, feasibility, business case and executive summary skills needed to form highly reliable risk management strategies to meet various compliance requirements.
Learn more about this job here