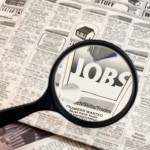 Once again we have been busy scouring the internet job boards to locate some of the best opportunities for HIPAA professionals across the nation. Here then we present the Top Ten for this week.
HIPAA / EDI Healthcare QA Tester
Company:           TEKsystems
Location:              Chicago, IL
Salary:   $42.00 – $0.00 /hour
Position Type:   Full Time, Temporary/Contract/Project
Job Category:    Quality Assurance/Safety
This position is responsible for evaluating requirements for testing new or modified products and documentation prior to production release; designing, developing, creating, and executing test plans and cases based on software requirements and technical understanding of product architecture; executing various system, performance, integration, and ad-hoc tests according to approved test plans and testing schedule; troubleshooting, in conjunction with end users and development teams, on issues of reproducing, investigating and debugging software; generating defect reports for issues found during testing, and providing accurate testing status to project stakeholders; focusing on project quality issues, but also makes contributions beyond immediate assignments; possessing broad overall knowledge of business applications; working independently; managing multiple testing projects concurrently.
Read more about this position here
SENIOR BUSINESS ANALYST – HIPAA 5010 PROJECT
Location: New York, NY 10011
Employment Type: Full Time, Temporary/Contract/Project
Experience Required : 5+ to 7 Years
Strong Senior Business Analyst to begin work on our HIPAA 5010 implementation. The scope of work in the beginning of the engagement will be a GAP analysis of our current/future state for planning purposes, prior to beginning work on the actual requirements for the implementation itself.
Learn more about this job here
HIPAA RELEASE OF INFORMATION SPECIALIST
Verisma Systems, Inc.​
Rochester, NY 14642
Industries Healthcare Services
Job Type Full Time
Years of Experience 2+​ to 5 Years
Education Level  High School or equivalent
The ROIS is a vital position in our growing company (we have Distribution Centers in Colorado and New York serving customers in 16 states and the District of Columbia).
A great personality, tenacious concern for quality and detail are critical. You will use a computer and scanning equipment and our proprietary software to process requests for release of confidential patient information and will work onsite at our customer facility in Rochester, NY.  You will be part of a team tasked to provide superior service to this very important customer.
Read more about this position here
BUSINESS ANALYST (Medicaid and HIPAA)
Company: Infokons
Location: Nebraska
Position: Business Analyst (Medicaid and HIPAA)
Location: Nebraska
Duration: Long Term
This is with State of Nebraska. Candidates with prior experience working with State Clients would be preferred.
Job Description:Required:-Bachelor's degree.-Three years experience (current within the last year) working with a Medicaid agency or commercial health/casualty insurance organization.-Must have five- (5) or more years experience in working with business clients and technical staff.-Must have five- (5) or more years experience working independently within guidelines and documenting program policy.-Must have experience conducting complex regulatory analysis.-Must have experience developing Medicaid business and organizational impact analysis.-Experience with Medicaid business processes.
Read more about this opportunity here
CLINICAL ADMINSTRIATIVE COORDINATOR
Company: UnitedHealth Group
Location: Wausau, WI
Position Description: * Assist with benefit and eligibility verifications * Appropriate referrals to Case Management staff * Perform data collection and quality monitoring activities as applicable * Document case information completely, accurately and in a timely manner * Demonstrate sensitivity to issues and show pro-active behavior in addressing customer needs * Enabling and supporting responsibilities include all activities associated with supporting processes within Utilization Management; this includes all non clinical functions * Provide ongoing support and education to team members * Optimize customer satisfaction, and positively impact productivity * Clinical Support Specialist will not conduct any evaluation or interpretation of clinical data and will be supervised by licensed physicians.
To learn more click here
Medical Record Technician
Company: United States Department of Veterans Affairs
Location: California
DUTIES: Assigns codes utilizing International Classification of Diseases, Clinical Modification (ICD-9-CM), Diagnostic and Statistical Manuel of Mental Disorders (DSM), Current Procedural Terminology (CPT) and Healthcare Common Procedure Coding System (HCPCS) to each diagnosis/procedure/operation listed in the encounter. Assists staff and reviews each recorded diagnosis and operation/procedure for accuracy, completeness and supportive documentation. Identifies diagnosis and procedures to determine proper Diagnostic Related Group (DRG) through proper sequencing of secondary diagnoses according to their impact on resource usage and provides correct code assignment for all outpatient visits/procedures to ensure proper reimbursement to the facility.
Click here to view the full job description
Compliance Officer
Company: Eastern Maine Healthcare System
Location: Brewer, ME
Compliance Officer Department: Compliance & Internal Audit Schedule: Regular Full-time Shift: Day Hours: 8-5 Hours per Week: 40 Job Details: * Under the direction of the Director of Compliance & Internal Audit, the selected candidate will help develop, implement, and maintain the EMHS Compliance Program to assure compliance with EMHS policies and procedures and all applicable federal and state health care laws and regulations, with a particular emphasis on HIPAA issues. The selected candidate will help prevent, detect, and resolve instances of conduct that do not conform to EMHS policies or federal and state laws and regulations. The selected candidate will provide service, assistance, and guidance to all departments within EMHS and all affiliates on compliance and HIPAA related issues
For more details about this job click here
HIPAA Security Compliance Expert
QSSI, Inc. Columbia MD
This is an opportunity to work as a full time employee delivering innovative solutions to key Healthcare organizations in managing HIPAA Privacy and Security Compliance.The candidate will lead the practice, develop processes and standards, manage operations and interface with the customers supervising the delivery of solutions to them.
Develop the process and procedures for HIPAA Privacy and Security assessment, Gap analyses and Corrective action plan (CAP).
Document and present CAP and create a detailed implementation plan
Interface with the clients during the various phases. This will involve interactions with Executive team, IT staff and others
Manage the active implementation of suggested recommendations by working with Technical teams
Learn more about this position here
X12 HIPAA Business Analysts
Diversified Services Network Springfield, IL 62706
We need a X12 hippa business analyst to fill a position in Springfield, IL. If qualified we will work with you on a w-2. The Job starts end of July.
The correct qualified person will refine requirements and document user requirements for the programming consultants working on HIPAA 2.
Read the full job description here
Technical Lead Application Development
Beacon Health Strategies – Boston, MA
The TLAD (Technical Lead Application Development) is responsible for analyzing, developing, and deploying software applications to meet Company and client requirements in a Visual basic, SQL server multi-tier environment.  This individual will analyze requirements for the design, development and implementation of application development projects, front-end applications used to support web, client/server and data warehousing requirements.  This individual will play an integral role within the development team, providing hands-on development, maintenance and implementation of EDI systems utilizing HIPAA transactions and other application development projects involving client-server, Internet and Intranet functionality.  This individual will have a high level of technical ability, good project management skills, and a full understanding of development lifecycles and formal methodologies.  This individual will lead application design and development activities for enterprise scale multi-tier applications using open industry standard technologies and participate in enterprise architecture strategy development and the implementation plan development and execution.  This individual will lead Web application design and development activities for enterprise scale multi-tier applications using open industry standard technologies and participate in enterprise architecture strategy development and the implementation plan development and execution.
Read more about this job here