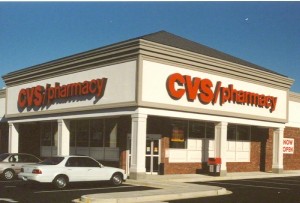 Numerous reports have surfaced over the last week or so that indicate that all kinds of HIPAA violations and infringements of patient privacy are occurring all over the state.
So far we have been told that:
The Texas Department of State Health Services itself has sold or simply given away the data relating to over 27 million admissions to Texas hospitals since 1999. That report came from the Austin Bulldog, an investigative nonprofit organization.
Read the Austin Bulldog report here
The Texas Tribune reported that a former state Representative, Bill Zedler, who was the republican representative for Arlington, used his political clout to obtain confidential medical records form the Texas Medical Board. According to that report Zedler is said to have pulled and reviewed the records of five different physicians, two of whom were known to have contributed to his campaign fund.
Read the Texas Tribune report here
A group of six independent Texas pharmacies are suing CVS Caremark. That suit alleges that the benefit management division the company violated HIPAA rules and "engaged in racketeering" by gaining too much power over protected patient data and effectively squeezed the competition out of the market.
"The suit claims CVS Caremark violates the firewall between the retail pharmacy and the pharmacy benefit manager [PBM] entities as required when the Federal Trade Commission approved the CVS and Caremark 2007 merger. Instead, the combined company built an information technology platform that straddles all of CVS Caremark's business segments, capturing in-depth patient data for marketing and other purposes in violation of HIPAA patient privacy laws," read a statement issued to the press by American Pharmacies, the collective pursuing the action.
The action has the support of Austin based privacy advocate Dr Debra Peel, who says that the violations are more widespread than people may realize and are not limited to the actions of CVS Caremark.
"It's important to understand that CVS Caremark is not alone in 'profiling' patients or selling the records of everyone who fills a prescription at a CVS store," Peel writes. "Daily data mining, theft and the sale of prescription records occurs in all 55,000 U.S. pharmacies. And every other corporation that that collects, stores, transfers or handles prescription records electronically [pharmacy chains, pharmacy benefits managers, hospitals, switching companies, data management corporations, etc., etc.] also steals and sells the records. This massive under-the-radar industry generates hundreds of billions/year in revenue."
Read the rest of the American Pharmacies press release here