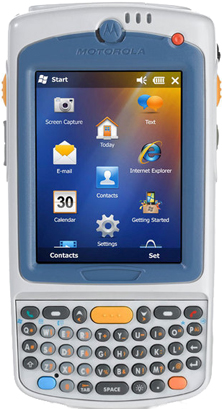 Motorola have announced that they are launching a new handheld device especially geared towards use by medical professionals – and they promise that it is HIPAA compliant.
The  MC75A0-HC Rugged Healthcare Enterprise Digital Assistant (EDA) is designed to stand up to the rigors of even the busiest day. It can survive exposure to disinfectant, dust, water as well as a five foot drop onto a concrete floor
There are a lot of features geared specifically toward clinicians. It boasts compatibility with Motorola-HC bar code scanners, and HIPAA compliance. It also features a 3.2 megapixel camera for to make photographic clinical observations a snap.
The MC75A0-HC runs MS mobile 6.5 and is expected to cost around $2000, not exactly the cheapest gadget in the world.
To learn more about this HIPPA friendly gadget see the full press release here