Get your HITECH and HIPAA ducks in a row.
The World Health Care Congress Leadership Summit on HITECH and HIPAA Compliance Management is designed to provide solutions for exposing risks and maintaining compliance with new HIT requirements from the ARRA, HIPAA and health reform. The summit will be held on November 9 – 10 in Arlington, VA. Read on for 10 compelling reasons to attend along with interesting facts about the upcoming conference.
10.  Resources and Checklists are included so you can reduce exposure and risk.  Make HIPAA and HITECH work for you, not against you.
9.  Network in the Exhibit lounge with other executives and HIPAA know-it-alls.
8.  Torpedo Factory Art Center is not part of the conference, but it is one of the free things to do before or after the conference.  Click here for a list of more free things to do in Alexandria.
7. Meet 17 speakers and learn from their experiences.  They're here to help you, after all.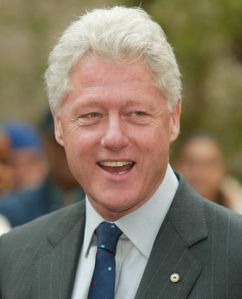 6. Data Breaches pose a huge liability.  Find out how to identify, track, fix and report a HIT data breach, as well as best practices for organizational recovery.
5.  27 Red Flags of medical ID theft…learn what you need to do to protect yourself and your clients from data breaches and medical ID theft.
4.  Get money from the Recovery Act, Medicaid and Medicare by learning the security frameworks required by these programs.
3.  Save money by registering by October 30: enter code QFZ483 on the registration page for an extra $100 off the current rate.
2.  Bill Clinton is providing the closing keynote address: "Embracing our Common Humanity".  How often do you get to see the former President up close and personal?
1. Be proactive on your HIPAA and HITECH implementation so that you can make the right strategic and tactical HIT management decisions…learn how to avoid security breaches in the first place!
For more information about the conference, click here.